Testimonials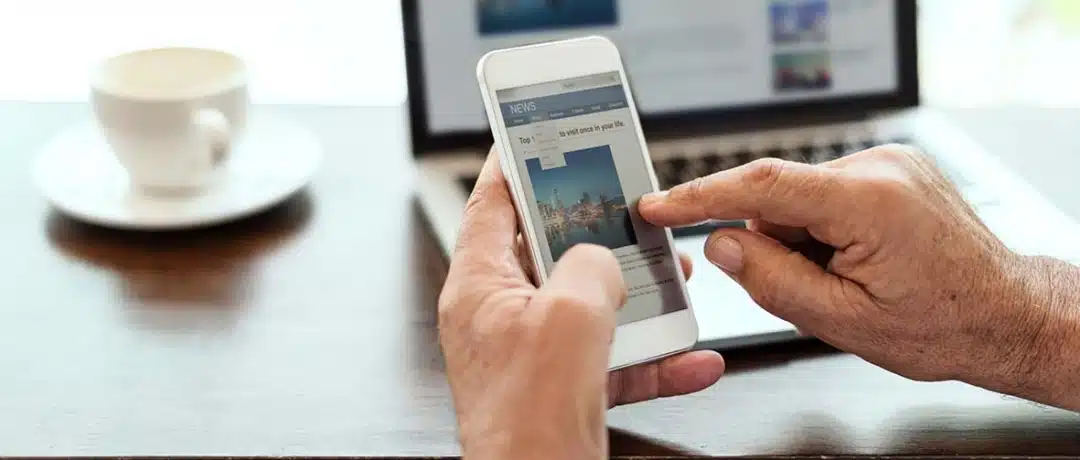 Testimonials about Digital Cleanup Day (ex. Cyber World CleanUp Day)
John Di Rico | Apextra & Wordfast Florent Burcelot | My Minor Company Julien Rousseau | Pierre Fabre Eric Dominguez | Orange Sonia Mangin | Communauté d'agglomération Pau Béarn Pyrénées Amandine Duffoux | EIGSI La Rochelle - Ecole d'ingénieurs généraliste
Take part in writing the history of Digital Cleanup Day
When contacted about the Cyber World Cleanup Day in early 2021, I found myself in a unique position: working for a software company (Wordfast) whose solutions generate a lot of data while at the same time having my own translation company (Apextra) that uses said solutions.
I saw this as an excellent opportunity to take stock of all of the unnecessary data I had generated or archived over the years as a translator and then leverage my connection with Wordfast to share that awareness with other users via a webinar.
As part of the 2021 Cyber World Cleanup Day, Wordfast invited over 20,000 translators and organizations to learn how to qualify their data, to sustainably back it up, and to safely delete it without comprising their intellectual property.
We also asked users to report how much data they had deleted so we could measure our impact.
I am extremely pleased to have participated in this event. Not only did it help me get rid of a lot of unnecessary data and change my personal data saving habits, but it also allowed me to raise awareness among my colleagues and therefore create an even bigger impact.
My story with cleanup day began 3 years ago thanks to meeting Kevin and my desire to get involved in a meaningful project. Kevin's involvement and benevolence convinced me that it was a relevant choice!
In recent years, I have contributed to the event by being the "mister email" of the team, by creating and distributing newsletters and follow-up emails, participants to motivate and keep participants informed after year.
Today, I went to the other side of the barrier, being the organizer with the IFP Business School of Bordeaux of a CleanUp Day, but also on the recycling and second life aspects.
Being on work-study cycles, with students present once a month on campus, we have decided to organize since March one masterclass per week in order to be able to raise awareness of each promotion, and to explain to them how they too could contribute to having a positive impact in their digital uses
Most do not suspect their own impact, and especially all that digital production represents, whether hardware or software
It is therefore for some "a big slap" received during these moments of exchange
To involve each promo as much as possible, we have created displays, with questions, and we ask them to answer questions about the impact of digital. Some answers are given during the masterclasses, others must be researched on their side. They play the game of this first step.
We are also starting to collect WEEE. And invite them to rethink their purchases and their practices, without being preachy of course.
This represents some 250 students sensitized, and we are very proud of it!
The PIERRE FABRE Group has been participating in the Digital CleanUp Days since 2021.
Beyond cleaning up our storage spaces (mailboxes, exchange areas, etc.), it is also and above all an opportunity to raise awareness and train employees in the environmental impact of digital technology, in order to to act upstream rather than downstream.
The 2023 edition of the DCUD version PIERRE FABRE brought together more than 1,000 employees from 20 countries.
For two weeks, these employees took part in several actions:
Answer quizzes from the digital fresco to test their knowledge
Get to know the orders of magnitude on the environmental impact of digital technology and good practices and reflexes to adopt through impactful infographics
Follow an INR "responsible digital awareness" module integrated into the company's training catalog
Cleaning up their storage spaces
What the Digital CleanUp Day brings to the company and its employees:
The awareness it has raised has contributed to the level 2 Responsible Digital Labeling process to which the Group is committed
Digital technology accounts for 5% of the PIERRE FABRE Group's carbon footprint. This meeting allows everyone to contribute to our climate/carbon roadmap, wherever they are and whatever their role in the company.
This meeting contributes to the development of knowledge and skills. It creates links between employees, within teams and maintains the feeling of belonging to the company. »
Eric Dominguez | Orange
As you know, I am Eric Dominguez known as "GreenGo" and am an Orange employee as an educational project manager (Trainer Designer).
I wanted to join a group of CSR volunteers called "Ecolo Coaches", in this context, I wanted to organize a physical CleanUp by associating Orange with my personal initiative.
Bad timing, the 2020 edition having to deal with confinement, I maintained the organization of the CleanUp but it was complicated to ask employees to stay at home and at the same time go out for this action.
I therefore proposed the CleanUp Digital alternative by involving the CSR actors of our company over 2 sessions.
I renewed the operation in 2021 with 7 sessions including 1 with Orange Spain, and finally since my integration into the School of Technical Professions here is the report below (published on our internal social network) of which I am very proud thanks to a motivated collective coming from all Orange entities.
We did it!
From March 14 to 18, 2022, Cyber World Cleanup Week took place organized by L'École des métiers Technique
We called on volunteer facilitators, and many of you wanted to participate in this great action.
52 facilitators from all entities combined to facilitate a total of 61 sessions.
A great excitement from this community gathered in a Teams team with a spirit of mutual aid and sharing of good practices.
When a facilitator had an unexpected event and could not honor their co-facilitation, we left a voluntary call on the team and sometimes several replacement volunteers were ready to fight to facilitate at short notice.
Was everything perfect? No... And it's cool like that... I've always made the choice not to wait for perfection to take action.
Thanks to the feedback from facilitators and participants, we already have elements to improve the next version ;)
While waiting for the next version, would you like to know the outcome of this magical week...?
52 volunteer and over-motivated animators
61 sessions
971 attendees
314 GB removed
And there... We say to ourselves that an action is considered 'small', collectively takes on its full importance and that any gesture that does good to our planet counts!
With Virginie Bonnet and Séverine Gautier as well as the entire Technical School of Trades, we are proud...
Proud of this great action, but above all proud of the women and men who got involved in this operation.
Proud to be part of Orange where the corporate strategy does not only include business and gives its employees the opportunity to get involved for the good of all.
Thank you to the participants, thank you to the volunteers, thank you to those who relayed the information on the networks, to those who spoke about it to colleagues during a coffee break, this success is thanks to all of you.
I discovered the Digital Cleanup Day in 2022. I was already sensitive to actions to protect the planet. In charge of electronic archiving, I took the opportunity of the event to convey a double message: digital sobriety and preservation of emails. The email cleaning challenge is in its second edition.
The challenge was aimed at agents of the CAPBP, the city of Pau and the CCAS of Pau. In total, it is 3000 agents that we can sensitize to this issue.
Moreover, this year the DGS, convinced of the initiative, wanted half of the workforce to participate. In the end, we counted 102 participants (having declared their results) for 164 registered. We have nevertheless multiplied by 5 the number of participants and by 7 the number of cleaned go compared to the first edition. But we still have plenty of room for improvement.
We organized a one-week launch webinar, a daily hotline, a daily tip, a bingo. We have created a team for sharing documents and exchanges between participants. The promotion of the event was done thanks to the Internal Communication department: the front page of a newsletter, a brief on our intranet.
I also contributed as a volunteer to the design of communication media with Julien Nora. A very rewarding experience that I really want to repeat or continue, on an individual basis more than as a community. I am currently thinking about designing a training on digital sobriety.
EIGSI has been involved in a responsible digital approach for many years (we have even had a responsible digital focus for 3 years and we train our learners and our teachers), we also have a global plan on this subject at of the digital and IS department. Our learners and employees are sensitized regularly during the year and we have taken the decision to include participation in the Digital CleanUp Day as an integral part of our annual awareness plan, March has thus become the flagship month of this awareness for us: ). We encourage our learners and employees to participate in the cleaning week on our campus in La Rochelle, we plan to extend the system to our campus in Casablanca (Morocco) for 2024. In order to motivate the community, we have made communications by mail, by display, we distill the guides and have created a dedicated page on our internal site with a reminder of the right gestures and we have also organized an inter-class challenge to motivate our learners to participate. The period is quite short and therefore it is always tricky to have a large number of participants and good results, but on the other hand the long-term effects are there because certain habits are taken and in the end people talk to me about them all the time. year.
As a proposal for improvement, I find that the cybermonth approach in October with the ANSSI and communications staged throughout the month and the communication kits could be studied to make March the responsible digital month with a communication staged on certain themes and annual focuses on a particular subject why not.
In any case, thank you for this very nice projet!
For the first edition of Cyber World CleanUp Day in 2020, associations and companies in La Rochelle were mobilized by the Junior Economic Chamber and the Union des Clubs companies in Charente-Maritime, as well as schools and citizens.
Take part in writing the history of Digital Cleanup Day
We are convinced that each of you has a story to tell, an experience to share, an advice to give, a press article mentioning your operation... Whether you're a long-time contributor or have only been involved in one cleanup, we want to hear your voice.
That's why we invite you to fill out the form below. It will only take you a few minutes, but it could contribute greatly to the story of our project. We look forward to reading your responses and incorporating them into our book.
By participating in this project, you are helping to advance our cause and raise public awareness of the crucial issues of reducing the environmental footprint of digital technology. You can help inspire new leaders to take action for a cleaner, more sustainable future.
Thank you in advance for your valuable contribution